Setting the standard for clean.
Calgary's most trusted Cleaning Services.
House Cleaning

Carpet Cleaning

Business Cleaning
Book a Home Cleaning now

Tell us your floor area (up to 3300 sq ft)

Book Cleaning

Get a Quote

Our Business Cleaning Service is tailored to your specific needs. Contact us for a personalized quote today.

Get a quote
Enjoy peace of mind with our range of convenient house cleaning services. From maid service to condo cleaning, we'll provide you with the house cleaning service you need to make your entire home sparkle.
Say goodbye to your dirty carpets. Our carpet cleaning services for homes and offices can make your carpets look brand new.
Is your commercial space in need of a good clean? Our commercial cleaning services, such as commercial disinfection and office cleaning services, will make your workspace safe and clean.
Excellent communication throughout the process. ProStar was quick and efficient compared to other companies we have used in the past. 5 Stars in my books!
— David B.
Best house cleaning we've had. After several trial and errors with other companies I wouldn't hesitate to recommend ProStar. Excellent service and quality cleaning.
— Alina M.
Cleaning that exceeds expectations.
A thorough professional cleaning relies on the skill and expertise of cleaners who understand a Job done right.® ProStar cleaners follow an 89-point cleaning checklist to ensure they go above and beyond, accounting for every speck of dust in every nook and cranny.
Outside cupboards / drawers
Counters
Backsplash
Small appliances
Outside fridge
Outside stove
Hoodfan
Microwave inside & out
Load dishwasher
Clean outside of dishwasher
Floors hand washed
Pantry floor washed
Garbage removed & clean can
Walls spot washed
Blinds dusted
Baseboards
Door frames, handles, hinges
Light switch plates
Light fixtures / bulbs
Tops of cabinets
Outside cupboards / drawers
Counters
Mirrors
Sinks
Toilet
Toilet paper holder
Tub / shower
Tiles and drains
Top of tub surround / tiles
Glass shower doors
Soap dish(s) / toothbrush holder
Towel bar(s) / shower rod
Towels folded
Furniture wiped
Floors hand washed
Garbage removed & clean can
Walls Spot washed
Blinds dusted
Baseboards
Light switch plates
Light fixtures / bulbs
Items wiped
Exterior shelves & cupboards
Pictures / telephones
Glass doors
Mirrors
Fireplace exterior and mantle
Exterior doors spot washed
Patio doors inside & out
Washing machine / dryer wiped
Straighten books, papers, etc.
Beds made
Blinds
Window sills & ledges
Door frames, handles, hinges
Mouldings / trim
Railings and woodwork
Light switch plates
Light fixtures / bulbs
Spot wash walls
Baseboards
Floors hand washed
Garbage removed & clean can(s)
Pickup and straighten
Spot wash windows
Carpeted floors
Hard surface floors
Stairs including risers and backs
Furniture under cushions
Furniture
Registers and vents
Ledges
Blinds
Draperies
Ceiling fans
Track and pot lighting
Wicker baskets and furniture
Cobwebs
Inside, under and behind items
Expert cleaning you can count on.
A cleaner is someone you should be able to rely on. Customers hire us to clean because they want to free up their time and attention for other things. Worrying about whether the job will be done properly shouldn't be one of them. We pride ourselves on a Job done right® and deliver a consistent cleaning service. That is our satisfaction guarantee.
ProStar was very professional, honest and excellent to work with. The Cleaning Manager was excellent to deal with and provided great feedback and advice, the prices were fair and I absolutely would recommend them for deep cleaning services.

— Bill K.
Cleaned when you want it cleaned.
Your time is valuable. When you ask for your property to be cleaned at a specific time, we know it's either urgent or a time that's convenient for you. Whether you're hiring ProStar to visit once or on a regular schedule, our cleaners will always arrive when expected and stay longer if necessary.
Professional Cleaners you can trust.
When you trust us with your cleaning, you're also trusting us to be inside your property. Choose our Calgary cleaners for peace of mind. Rest assured that all of the ProStar cleaning professionals are bonded and insured. Every one of our cleaners passes police security clearance, understands their responsibilities to you, and can be trusted to perform their services while acting safely and respectfully.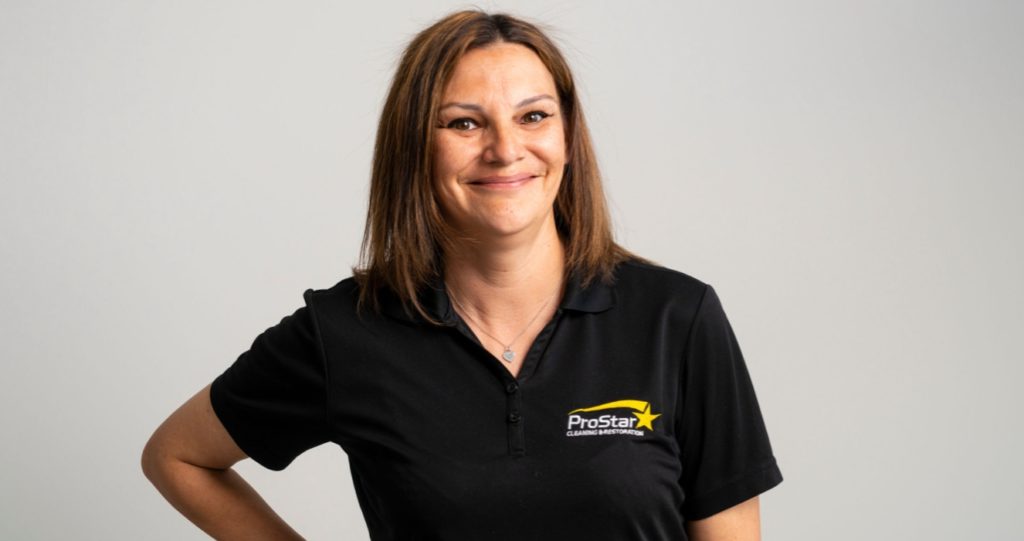 Our Cleaners care and it shows.
To do a great job, you need great people. Our professional cleaners were hired into a company culture that values them for their authenticity and because they genuinely want to help customers. You'll see our dedicated team's personality shine through, from the smallest tidy to the biggest cleanup.
---
Proudly serving communities throughout Calgary & area.
In addition to providing exemplary cleaning services throughout Calgary, we are also proud to serve the following locations:
---
Our Happy Business Clients Include
Tell us what you need cleaned and when you'd like it done.
Join the hundreds of satisfied customers who have booked their Calgary cleaning services with ProStar and book your service today with our easy online booking form.